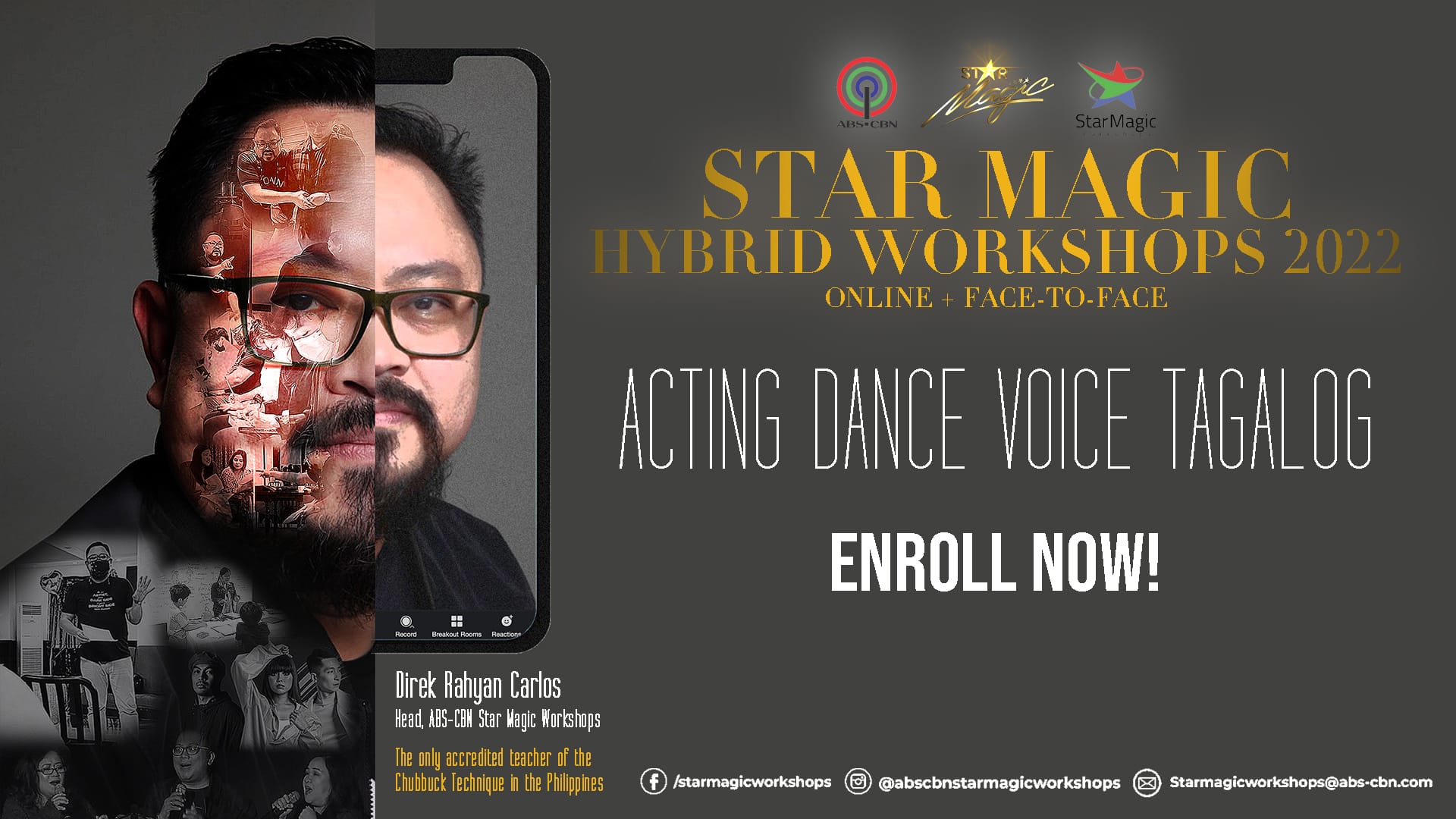 09 Jun, 2022
STAR MAGIC WORKSHOPS IS BACK!
Acting is a lifestyle of learning! You are just as good as your last work.
Great news, the Star Magic Workshops is back this 2022! We will offer Acting for Teens and Adults, Kids Acting, Dance, Voice and Conversational Tagalog Workshops! You can choose between Online and our new and exciting Hybrid classes which will combine online and in-person classes. Enlist now and be part of these life-changing workshops! Workshops start in June! First come, first served!
Here's how you can join!
Simply fill out our registration form through this link:
https://forms.gle/sZyde3Epfx76ow8D6
Then wait for our email for the next steps of your application!