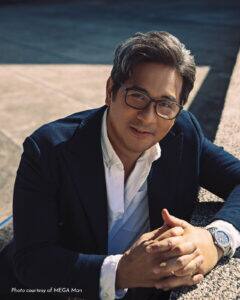 Star Magic is currently being headed by Mr. Laurenti M. Dyogi. His team of Managers, Road Managers, and support staff passionately work together in managing hundreds of ABS-CBN contract artists engaging into various entertainment media in current and new platforms that will be developed in the future. But Star Magic's road to success took decades before it reached its current stature.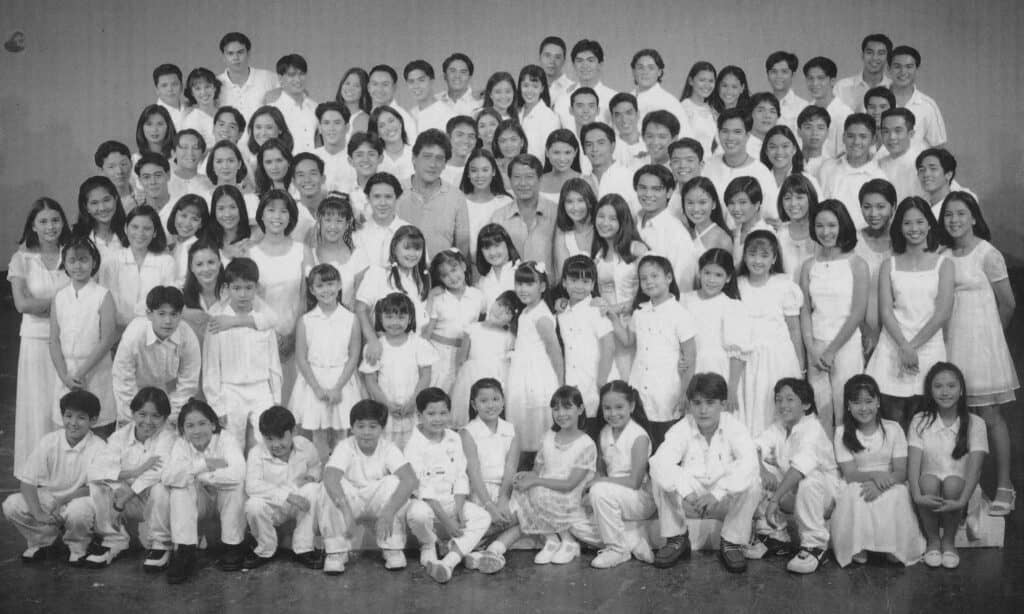 "Create stars, not actors or actresses. Stars. Icons."
These were the words that began what would now be the 29-year saga of this star-making factory. Little did they know then that they would not merely make stars, but were actually creating a whole generation of performers who would dominate screen and stage for a long time to come. ABS-CBN had been recovering from its closure during the Marital Law years, having a go at creating new programs and trying to capture the market. By 1992, the network had an impressive line-up of locally produced programs, but not enough artists to cast in them, due to the fact that most talents were inclined to prioritize film projects over television appearances. To address this need, Executive Vice-President and General Manager Federico M. Garcia tapped Johnny Manahan, then a program director, to discover and train new talents.
The original stable had 40 artists: 20 teenagers and 20 kids, some children of movie stars, the others familiar faces from TV commercials. All of them were fresh and inexperienced, but bursting with potential. For Mr.M, that was the way to start, from kids and teenagers so that they would have a long period for development. When they start young, they learn things early on. After selection, these talents were made to undergo various trainings from esteemed professionals in the industry. Apart from the performing arts, however, what was perhaps the most important lesson to be learned was discipline and work ethics that will stay with them throughout their careers.
The first platform of the new Talent Center artists was Ang TV which went on air in October 1992. It became the breeding ground for the coming generation of actors and performers. Movie stars such as Claudine Barretto, Jolina Magdangal, and Angelica Panganiban, young divas Roselle Nava, Lindsay Custodio, and Jan Marini, child stars Camille & John Prats, Paolo Contis, and Patrick Garcia all started on Ang TV. It became a new TV viewing habit because "4:30 na, Ang TV na!" Many children and teenagers of the '90s would agree that Ang TV defined their childhood.
Just months after Ang TV began, many of its artists were being cast in what was then the banner programs of ABS-CBN – Home Along da Riles, Okidokidok, Palibhasa Lalake, Abangan Ang Susunod na Kabanata, and Sa Linggo nAPO Sila – allowing them to work alongside veteran and legendary stars. Talent Center had now fulfilled the demand for fresh, new faces to invigorate network programs.
With the success of Ang TV in becoming a household word, an overwhelming response to Talent Center audition announcements consequently followed. Thousand queue from the Mother Ignacia gate all the way to the Scout Albano and Bohol Avenue sides of the ABS-CBN compound on an almost monthly basis. By 1994, the roster of Talent Center artists had doubled and the next wave of kids and teens revitalized the TV landscape.

Talent Center artists were launched in groups and labelled as Star Circle. In succeeding years, a number of Star Circle batches were introduced one after another. Talent Center made sure that these new breed of stars were composed of good looking and well trained artists. Star Circle became a primary source of artists by the network who was hungry for talents in its ever increasing number of sitcoms and teleseryes.
Taking off from the Ang TV phenomenon, other groupings of Talent Center stars rose to fame. GIMIK was an afternoon youth oriented dramedy composed of members of Star Circle Batches 2 and 3. It featured love teams and tackled more mature subject matters such as family conflicts, adult relationships, and life choices. Other groups formed in Talent Center were G-MIK, which was the younger version of GIMIK, Koolits, Whattamen, JCS, Anime, Koolchix, Coverboys, and the highly successful The HUNKS who had travelled the world and performed in countries with large Filipino communities thanks to the rising popularity of The Filipino Channel.
Talent Center was not just focused on professional career but also looked after the overall wellbeing of its artists. It provided financial guidance by wisely managing the hard-earned income of its young stars at a time when they were earning in substantial amounts. It even established its own school, The Distance Learning Center, which provided the academic needs of the stars who with their busy schedules could not attend regular schooling.
The work of talent management is not calculated. There is no guaranteed formula to stardom. It's alchemy, not science. Thus in 2006, Talent Center was renamed as Star Magic. The new name is definitive of the actual work and process that goes into star making. While training and promotions are essential and staple, creating stars is mostly magic, how one former hopeful becomes a true and enduring icon.
As Star Magic, the country's premier talent management agency continued to wave its wand in forming a constellation of the brightest stars in the Philippine entertainment universe. One of its important and highly successful projects is the Star Magic Ball. This annual gathering of stars is a much-anticipated event where everyone is dressed to the nines and the red carpet is as star-filled as the evening sky. But more than the glitz and glamor, it is a special night that brings together the Star Magic family to be themselves, take a deserving break, and simply have fun with family, friends, and colleagues.
After 28 years, a new chapter in Star Magic's history has unfurled when its leadership has been conferred to the guiding hands of its new head, direk Laurenti M. Dyogi. Direk Lauren, as he is respectfully called, is tasked to continue the superior star-building legacy of Star Magic. With his vision of liberal cooperation and globalism using advancement in digital technology, Star Magic is definitely geared up to new heights and greater achievements.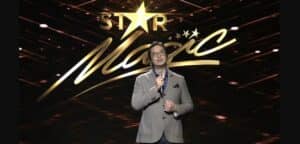 Indeed great things start with a dream. To make it come true, one needs to nurture that dream and pursue it with passion. When all these come together, the realization of that dream won't be far behind. And that isn't luck or destiny … it's Magic!